Positives of Internet
Keeping in touch with friends and family.
Learn and research ideas and materials.
Share your thoughts.
Comment on issues (like/dislike).
Listen to music.
Get latest news and events.
Send Mails with Less Cost.
Play games.
Cyber-bullying (Online Bullying)
This is bullying that takes place via technology. Whether on gaming sites, through a mobile device or via a social networking site, the effects can be devastating for the child involved.
It can be in form of:
•    Posting abusive and threatening comments on the individual's personal profile or web page
•    Setting up fake webpages and posing to be the said owner then posting humiliating material about the said individual
•    Stealing a password to take over a user's website – to post comments and images which are recognized to the original user
How do I stop bullying on social networks? (Facebook, twitter, Instagram)
Reporting the person.
Blocking the person.
Taking a screenshot of the bullying
Talking to an adult you trust.
Sexual Exploitation
This is exposure to inappropriate content, including adult pornography; engaging the child or young person in sexually explicit communications and conversations; being pressured and encouraged to pose in provocative ways e.t.c.
Sexting (sharing nude, semi-nude photos or videos of yourself via the internet, text messages, MMS, Bluetooth)
Can you trust the person you send the pictures to?
Once the picture leaves your control it can easily and quickly be shared with many people It can very quickly leave your social circle and spread to others.If a photo is posted and shared, it can be on there forever. This can damage reputations and even future prospects.
Keep in mind that people can download or copy these images to their own computers.
People may use webcam chat to convince you to appear naked on camera or perform sexually suggestive acts. If someone ever asks you to do or say anything on camera that makes you feel uncomfortable block or report a user to the website/service if they continue to harass you.
Exposure to inappropriate and/or harmful content.
Involvement in illegal or inappropriate content.
Posting personal information that can identify and locate a child offline.
Sexual grooming, luring, exploitation and abuse through contact with strangers.
Glorifying activities such as drug taking or excessive drinking/smoking.
Online sexual grooming as follows:
Grooming is a situation where someone (adult or not) builds an emotional connection with a child so as to gain their trust, with the intention of sexually abusing or exploiting them.
Groomers can be people known to the children or strangers; male or female; and of any age.
How to avoid online groomers:
Do not accept strange friend requests.
Do not accept gifts from anyone you do not know.
Always ask a parent or an adult for permission before physically meeting someone you met online.
Never allow a stranger to offer you advice or understanding online; they will most likely take advantage of it later on.
How to report incidents on various online platforms.
                                 Setting up privacy control
Before you download apps, make sure you know what the app does, what information it collects and what it does with that information.
Always log out!!! Whether using phone or computer. To avoid anyone taking control of your account if phone gets lost.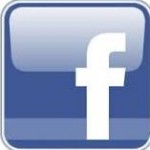 Watch Video ( English ) or ( Swahili ) Click Here