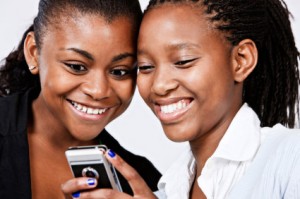 Watoto Watch Network (WWN) is a child focused non-profit organization that is taking the lead in raising awareness on Child Online Protection by implementing an informative and sensitization program for them in schools.
Watoto Watch Network (WWN) was formed in 2012 and registered in 2013.This was a result of the realization that children still remain abused in Kenya and have few facilities to get support from. WWN has its offices in Nairobi. Its target population is in the major towns in Kenya.
Our Mission;
Create a safer, more secure online environment for children and young people.
What we do?
Raise Awareness on Child Online protection in Kenya.
Deliver education sessions for children, parents and teachers in schools and other settings.
Coordinates Safer Internet Day in Kenya.
Provide a website that is a hub for information and advice on how to be safe online.
Provide industry, parents, teachers and others with safety advice and tips for children and young people.
WWN Core Values;
Team work
Professionalism
Uphold the dignity of children
Integrity
Diversity
Mutual respect for each other
Learning and innovation